Urban Refugees Of Marmara: Process Management Of Municipalities
The research report titled "Urban Refugees of Marmara: Process Management of Municipalities" has been published. The research was conducted in the Marmara Region of Turkey as a continuation of the report titled "Urban Refugees From "Detachment" to "Harmonization" - Syrian Refugees and Process Management of Municipalities: The Case of Istanbul" which was prepared in 2017 by Marmara Municipalities Union Migration Policy Center (MPC).
The research was carried out through interviews in 94 municipalities including metropolitan, provincial, and district municipalities in 13 provinces, namely Istanbul, Bursa, Kocaeli, Sakarya, Balıkesir, Çanakkale, Kırklareli, Bilecik, Bolu, Bursa, Düzce, Edirne, Tekirdağ and Yalova. The interviews were principally conducted with a deputy mayor, a director, and an expert responsible for the migration-related policies and services in each municipality. A total of 268 interviews were conducted with 88 deputy mayors, 78 directors, and 102 experts. The research basically aims to reveal the services provided by municipalities to refugees, the institutional capacities of municipalities, how the forced migration is perceived by the local leaders, and the attitudes of staff of local governments towards refugees. This report, titled "Urban Refugees of Marmara: Process Management of Municipalities", has been the most comprehensive research report on local governments and migration governance in Turkey.
Click "Önizleme" to download.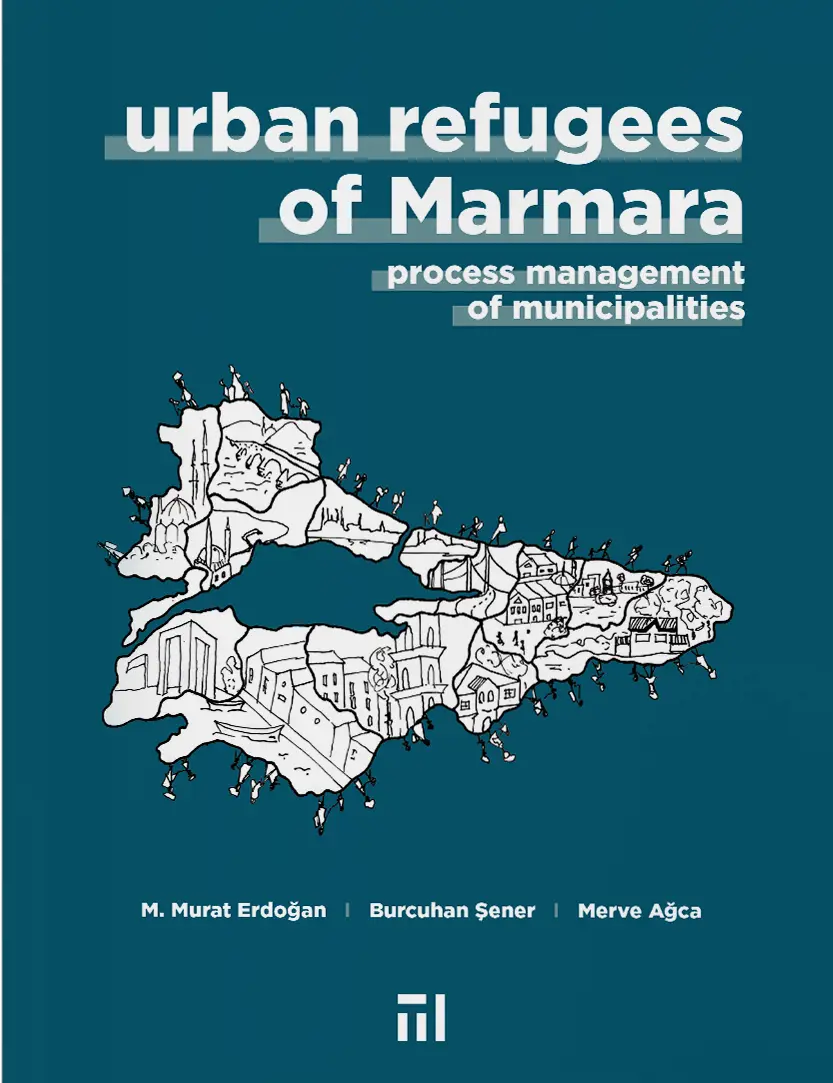 Urban Refugees Of Marmara: Process Management Of Municipalities